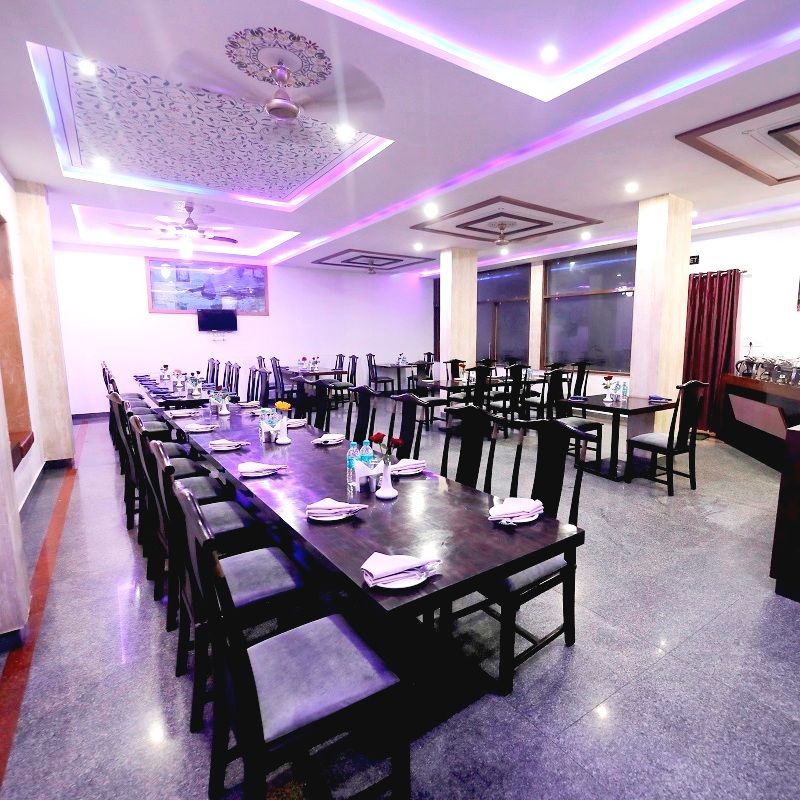 Restaurant
Hotel Garh kumbha
Dine in our Pure Veg Restaurant, get pampered and indulge in, like a true gourmand!
Garh Kumbha excels in every aspect of culinary art and presents the finest menu and delicious dishes exclusively for our guests. Our trained chefs and servers are ever ready to welcome you with warmth, offering world class hospitality and services. Our varied platter includes choicest regional cuisines, contemporary cuisines, delectable Mughlai dishes and authentic international signature cuisines for your sheer pleasure.
Whether it is a three course basic meal or an extensive eight course feast, Garh Kumbha has everything in store for you. Accompany your meals with relaxing beverages, Virgin Mojitos or lemonades! We strive to achieve the highest order of excellence when it comes to the glorious tradition of dining in panache!
---
Find the best place to eat in Kumbhalgarh
Hygienically prepared food
100% pure vegetarian
Excellent taste
Variety of dishes to choose from: traditional, regional, Mughlai, contemporary, international
Three Course to eight course meal
Traditional Rajasthani dal- bati- churma
Variety of beverages to accompany your meals
Breakfast, lunch and dinner available with scenic view at one of the best restaurant near Kumbhalgarh- the Garh Kumbha
Come dine in the best restaurant at Kumbhalgarh! Get on the delicious food wagon ☺