Explore
Garh Kumbha
Searching for a budget hotel but worried about quality standards? Are you a vegetarian who prefers to eat at veg only restaurants? Fret no more as Grah Kumbha (near Kumbhalgarh fort) brings to you the finest quality services at really affordable prices with no hidden charges. Dine at our veg only restaurant; sleep in the cosiest comfy rooms, enjoy early mornings with a spectacular view of Kumbhalgarh and a delicious breakfast spread! Situated in the back drops of magnificent Mewar fortress, Grah Kumbha is an experience to indulge in.
Sitting proudly amidst the Aravalli hills in Rajsamand district near Udaipur (Rajasthan), Kumbhalgarh speaks of fine Rajput chivalry, old rustic forts and picturesque scenery. Spend a weekend here and you will not wish to return. Go for trekking or a walk on the natural trails adorned with lush green forestry or spend a day at the pool, we have different activities in store for you.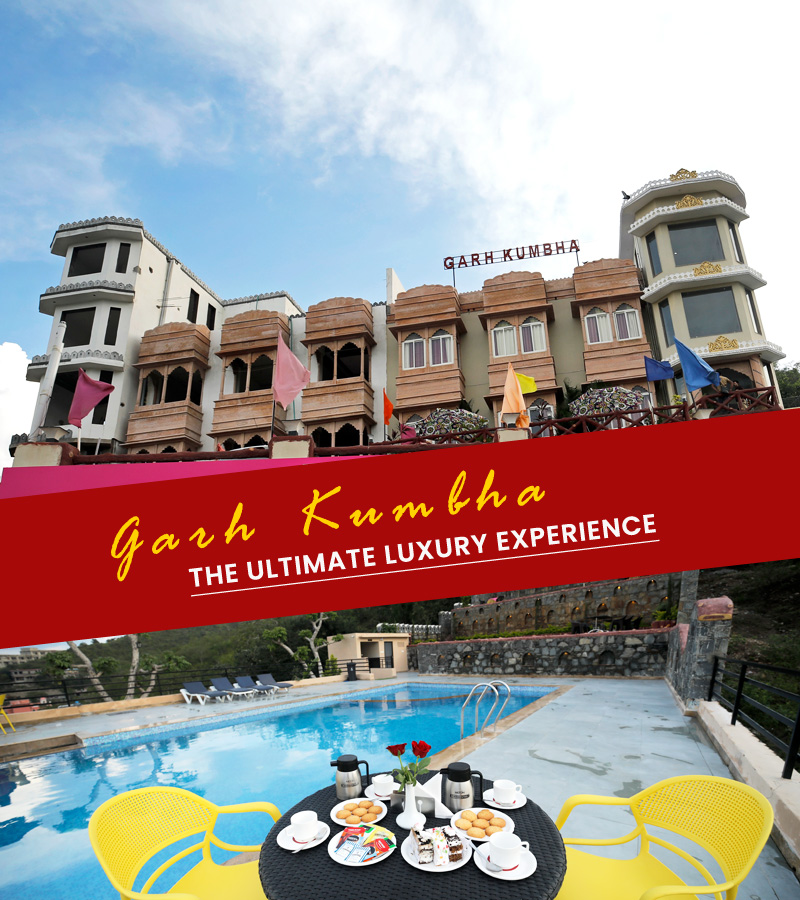 Rooms
Get a comfortable room
The hotel offers traditionally furnished luxury rooms, all elegant and comfortable. All the rooms come with private bathroom, double bed with comfortable bed sheets and twin bed variants. Our rooms have been designed by keeping the comfort of a person.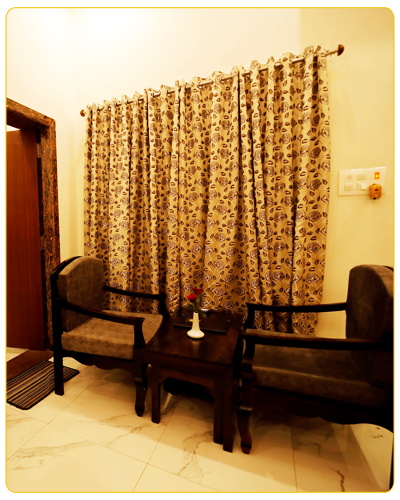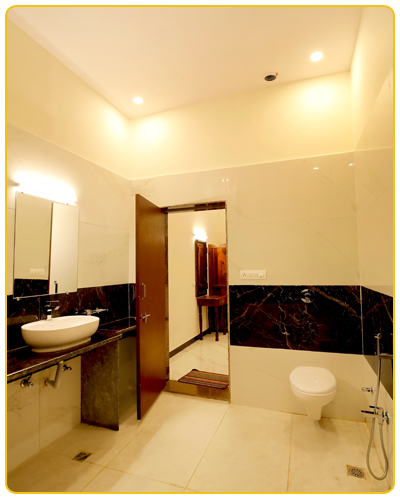 Quality amenities
Our services & amenities

Best Hospitality
Top-notch level of hospitality for every guest of Garh Kumbha.

Quality food
The best dishes and appetizers from our chef.

Swimming pool
Enjoy your swim in our indoor swimming pool at any time.

Accommodation
luxurious and budget friendly suites and rooms.

Room service
Convenient dining option for serving breakfasts.

Free Wi-Fi
Our free Wi-Fi is available 24/7 throughout the hotel.

Early check-in
Get your room earlier than the standard check in time.

Free parking lots
We provide spacious parking lot with a valet service.